Written by Jacob Holmes | 05 September 2012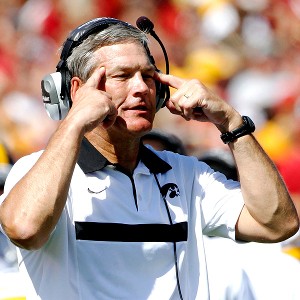 This week does not contain a marquee match-up like last week's Cowboy Classic, but there are numerous games where a ranked team could fall. In fact, I've never thought about predicting so many upsets in a single week in my entire career of watching football. Texas A&M could knock off 23rd ranked Florida, Miami could beat 21st ranked Kansas State, Missouri could take down
6th ranked Georgia
, and its not inconceivable that UCLA could upset
17th ranked Nebraska
. As for unranked teams that could be upset, at least by popular opinion, are Iowa State over Iowa and Mississippi State over recently ranked Auburn. I will break down which of these will happen and which won't.
MISSOURI over GEORGIA


This could happen, but I'm going to guess that it won't. Missouri returns a great quarterback in James Franklin, and receiver TJ Moe. Dorial Green-Beckham could also be a big contributor. This upset also looks more likely after Georgia struggled against Buffalo in the first half while Missouri crushed South Eastern Louisiana 62-10. Unfortunately, Mizzou scored four non-offensive touchdowns, which simply won't happen against Georgia. That puts them at scoring 35 against an FCS team. To be fair, Georgia only scored 38, but they've found their starting running back in Todd Gurley and their offense will be as solid as it gets. It could be close, but Missouri wont be able to hang for all four quarters. However, I expect good things from this squad and realistically battling Tennessee for second place in the East.
UGA 30
MIZZOU 24
TEXAS A&M over FLORIDA


This could very easily happen, and I'm predicting it will. This is a tough read, as Texas A&M's game was postponed, keeping us from seeing how freshman Johnny Manziel will do as he takes over for Ryan Tannehill this season. The Aggies returns receiver Ryan Swoope and running back Christine Michael to help that offense out. Mike Gillislee performed well against Bowling Green, but the real question is how Freshman Jeff Driskel will perform. Florida allowed 101 rushing yards to Bowling Green, which I think could expose them against Michael.
TEXAS A&M 27
FLORIDA 17


UCLA over NEBRASKA


I don't expect this to happen, and I sincerely hope not considering where I've got them on college pick'em due to these other possible upsets. ESPN's Gene Wojciechowski has this as his upset of the week. Nebraska's Taylor Martinez looked better than ever against Southern Miss and I'm betting on that to beat out UCLA's surprisingly good rushing attack.
NEBRASKA 35
UCLA 26



MIAMI over KANSAS STATE



This is a tough one. Miami looked good against Boston College while Kansas State had a bye week. This game came down to a goal-line stand by KSU last year. I think Colin Klein keeps it from being that close.
KANSAS STATE 34
MIAMI 21


IOWA STATE over IOWA


This will happen. I like Steele Jantz and he has a good running game to help him out. Kirk Ferentz is 6-7 against the Cyclones. After beating Northern Illinois 18-17 Saturday, my faith in the Hawkeyes is low.
IOWA STATE 24
IOWA 20
MISSISSIPPI STATE over AUBURN


It wouldn't be a huge surprise if the Bulldogs won this one, but I liked the way Aubie played against Clemson. Mississippi State played well against Jackson State as well, so its a hard read. It's going to be close in Starkville.
AUBURN 27
MISSISSIPPI STATE 24



That wraps up this week's breakdown, we will see how many upsets this week brings.